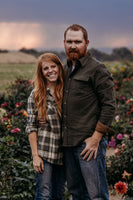 Hi, I'm Mallory! Welcome to our corner of the internet!
I'm a boy mom in Idaho that loves all things gardening and outdoors!
I hope you find something here today that inspires you! Maybe a recipe, a printable freebie, or something handmade to make your home cozy!
If you are looking for something laser engraved send us a message via our Contact Us tab and we can set up a custom listing for you!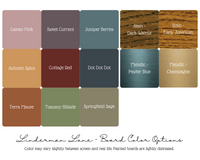 Current Paint Color Scheme
These are the current colors we have on hand for the background of signs.
I am working to update all of the listings to reflect these options.
If you would like to purchase a sign and your color choice isn't listed yet send me a message and we can get it added for you!